Nihon-sankei about Nihon sankei The three most scenic spots in Japan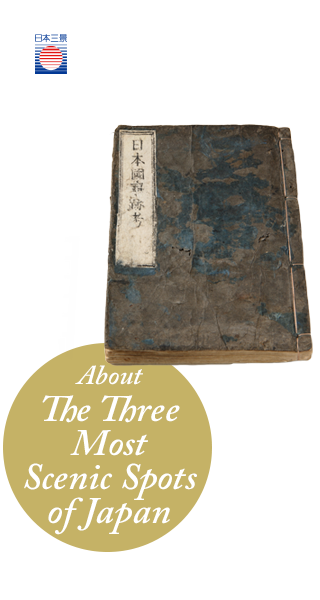 about The three most scenic spots in Japan
about Nihon-sankei
The word of Nihon-Sankei comes from the line "Being three places rare views" in "Nihonkoku Jiseki-kou"(Notes on Things and Traces in Japan Country), written by Hayashi Shunsai in earlier Edo period.
Since then, Matsushima, Amanohashidate, and Miyajima are said to be the most famous three sights in Japan.
July 21 is Nihon-sankei Day
July the 21st is the day of Nihon-Sankei, the birthday of Hayashi Shunsai in 1618.

Three Seas Cruising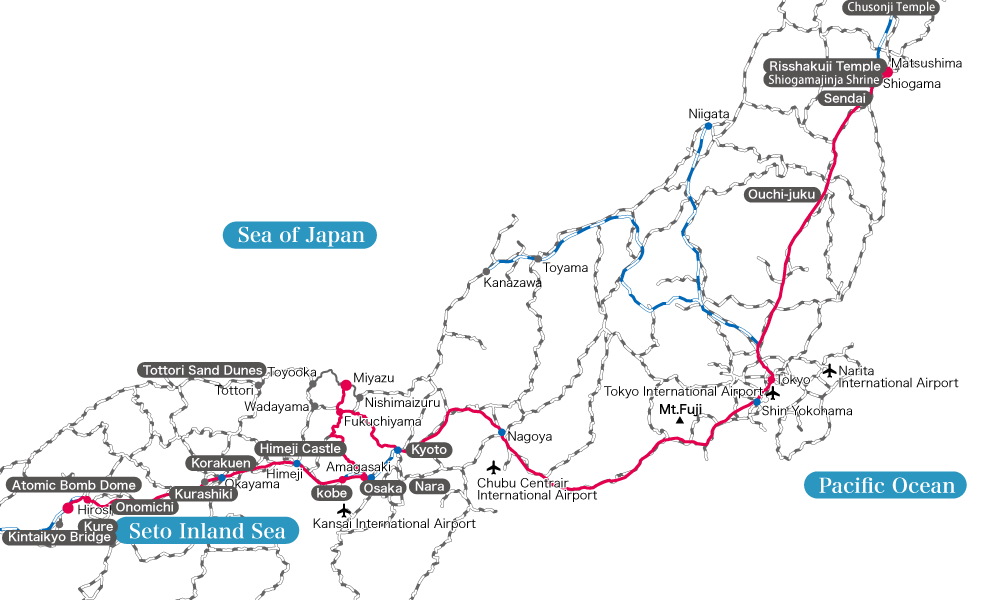 Japan is surrounded by various seas, and the seas near the sights are as well: Matsusima in Tohoku as Pacific Ocean, Amanohashidate in Kinki as Japan Sea, and Miyajima in Chugoku as Seto Inland Sea.
Views and atmosphere are different each other, and also fish and shellfish.
Cruising three sights are also cruising three seas.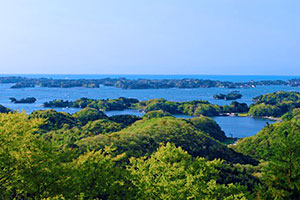 the Pacific Ocean
Matsushima
The largest ocean in the world has the great horizon.
We can enjoy in Matsusima this horizon and hundreds of small islands at the same time.
Fish and Shellfish

Inland bay Matsushima, Asari, Anago, or Kaki are famous.
Surround the bay, many fishery ports in Tohoku are there, and a lot of fresh fish also.

Sights around Matsushima




Sendai




Ouchi-juku




Yamadera Rissyakuji Temple




Hiraizumi Chusonji Temple




Shiogama-jinja Shrine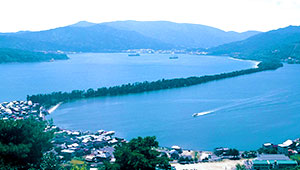 Japan Sea
Amanohashidate
Japan Sea is imaged as wild waves and heavy snowstorm.
A lot of water carry rich mineral and nutrient from mountains to grow fish and crops.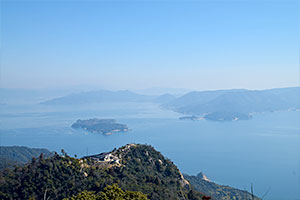 Seto Inland Sea
Miyajima
Word "Naikai(inland sea)" is said to be imported from western by translation with image of calm sea, but word "Seto(narrow channel)" was original Japanese, warning fast and dangerous tide flow, those are both Seto-Naikai.
Fish and Shellfish

Rich nutrient from Chugoku Mountains and fast tide grow fish plump and tasty.
Kaki, Anago, and Koiwashi cuisines are famous and special.

Sights around Miyajima




Atomic Bomb dome




Kintaikyo Bridge




Kurashiki




Korakuen




Onomichi




Kure